A Real Relationship
Professor Jay Tee knows that this is the time of year when people are really trying to build up their relationships. And we've all got our own challenges, I know that too.
So I'm going to recommend you send your email off to Mark Tyrell, and watch this fascinating series of videos with tips and ideas for improving your relationship—or even getting ready to make your next relationship the best one ever!
Follow the suggestions, take the time to think things through, and you'll find yourself on the road to having comfort, safety and security with your chosen partner.
It's even FREE, so there's not a thing to lose. Sign up now!
Free 3 part video series on Overcoming Insecurity in Relationships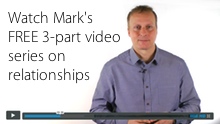 Perfect if you're single or in a relationship
See your relationships in a whole new light
Includes free relationship tips by email
Perfect if you're single or in a relationship
Privacy guaranteed, and unsubscribe whenever you want.
Sign up free using the form below to
get your first video instantly: